Who We Are
Formed in 1998, Dalit Solidarity Network brings together individuals and organisations concerned about the continued violation of human rights as a result of caste-based discrimination. Registering as an official charity in 2003, Dalit Solidarity Network UK continues to grow as an effective campaigning and advocacy organisation, working on the issue of caste discrimination in Great Britain and being an active player in the global movement.
Our members include individuals, development agencies, trade unions, journalists and academics, and we are fortunate to have the support of other human rights organisations, with whom we work closely. Based within the offices of Anti-Slavery International in London, our team consists of the Director, Meena Varma, and two part-time members of staff. Our Honorary Chair, Jeremy Corbyn MP leads a dedicated group of highly influential Trustees and Patrons.
With a worldwide rise in the movement to stamp out caste-based discrimination, DSN-UK is one of the members of the International Dalit Solidarity Network (IDSN), which focuses on highlighting the issues on the global stage, including at the European Union and United Nations.
Honorary Chair, Jeremy Corbyn MP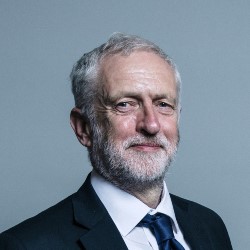 Jeremy has been the Member of Parliament for Islington North since 1983 and was the first Chair of the All-Party Parliamentary Group for Dalits. Now the leader of the Labour Party, he has been instrumental in raising important questions in relation to caste discrimination within Parliament. In his own words: 'This is an issue the Government and all those concerned about good community relations must address. Any discrimination, of whatever kind, is unacceptable and must be both legislated against and challenged by all appropriate means.'
Our Trustees
Chair, Dr Corinne Lennox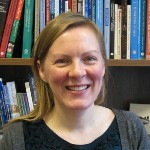 As the Senior Lecturer in Human Rights at the ICWS, Associate Director, HRC, School of Advanced Study, University of London, Corinne's research focuses on minority and indigenous rights protection, civil society mobilization and human rights and development. A human rights practitioner and trainer, she acts as a consultant for the UNDP, the UN Office of the High Commissioner for Human Rights, the UN Independent Expert on Minority Issues and the Swiss Government. The first President of the Essex Human Rights Alumni Association (EHRAA), she is also a member of the UK Network on Minority Groups and Human Rights and a Trustee of IDSN.
Vice-Chair, Tom Palakudiyil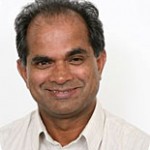 As the Head of the Asia region of WaterAid, Tom oversaw the charity's work in Bangladesh, India, Nepal and Pakistan. He was also the thematic lead person on sanitation in WaterAid, with over 15 years of experience in the development sector in India and South Asia. Previously he worked for Christian Aid, first as Country Director for India, and subsequently as Regional Manager for South Asia. Tom brings all this expertise to DSN-UK, where we have benefited enormously.
Treasurer, Kate Solomeyina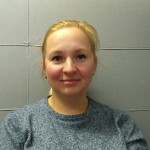 Kate is the Finance Manager at the Ethical Trading Initiative (ETI), a tri-partite organisation working to ensure workers across the globe and in all supply chains have full access to their rights. After graduating from the University of Ivano-Franko, Ukraine in 2000 with a degree in Business Finance, she moved to the UK to continue with her studies towards an accounting qualification. Over the last 12 years Kate has worked in finance roles at not-for-profit organisations. Her previous work experience includes Tommy's Charity, CL:AIRE, and the Barrow Cadbury Trust.
Bala Gnanapragasam, Trustee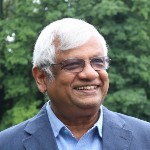 Bala was born in Sri Lanka and has over 20 years' professional experience in the international telecommunications sector, much of this at executive level at British Telecom, ECI Telecom, CTell Inc. and Interoute Telecommunications Ltd. Until 2010 he was Chairman of University Hospital Lewisham NHS Trust, a post which he held for eight years. He served two terms as an elected Labour councillor of the London Borough of Lewisham and represented Lewisham on the Inner London Education Authority. Bala has served on a number of charitable bodies, including Wesley House Cambridge, London Ecumenical Aids Trust, Age Exchange, Applecart, Methodist Relief and Development Fund, Change Alliance (India)and Christian Aid.
Ramesh Gautam, Trustee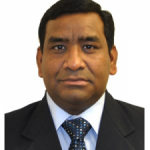 Born in Meerut to a Dalit family, Ramesh graduated, but aspired to become a civil servant. Despite passing his ICS examinations twice, he was unable to get past the interview stage, due to caste discrimination. Instead he gained a Doctoral Degree in Mental Health on an Indian government fellowship from the National Institute of Mental Health and Neuro Sciences. Following a move to the UK, he worked with various NHS trusts and PCTs, where he was a Clinical Director. In 2012 he started a hospital and healthcare management consultancy and continues as the Company Director of RUN Healthcare.
Ramani Leathard, Trustee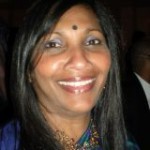 Originally from Sri Lanka, Ramani has been working for Christian Aid in the field of International Development for over 25 years in a number of roles. Currently the Regional Manager for South East Asia, she has also held the roles of Country Manager for Burma and Regional Communications Manager for Asia and the Middle East. Her experience in development includes programme strategy, advocacy and communications for Christian Aid's work in India, Israel/Palestine, Sri Lanka and Burma. When DSN-UK was initially set up, Ramani was the secretary and managed Christian Aid's grant to the network.
Shiv Shukla, Trustee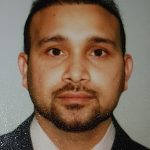 Born in a village in Uttar Pradesh, Shiv lived in Delhi, where he gained a Bachelor's Degree in Applied Psychology from the University of Delhi, and Mumbai, where he earned his Masters in Social Work before moving to the UK in 2006. Currently working with Ealing Council as a Senior Social Work Consultant, he is registered with the Health and Care Professionals Council and part of the governing body of Elliot Foundation for Hillingdon Primary School.
Our Team
Graham Bennett, Director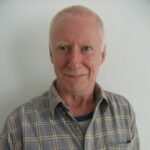 Graham, Director of DSN-UK since April 2021, started out as a librarian, but two years as a VSO volunteer in the Philippines changed all that; working for a Filipino trade union organisation, he lived with a squatter family in a Manila urban poor area and learned at least a little about the injustice, poverty and oppression excluded citizens face daily. He was a senior manager at Amnesty International and Director of One World Action, an organisation known for its radical and feminist agenda shaped by its overseas partners. After an enforced medical break, he returned as an international development consultant, evaluating and supporting work on preventing sexual violence against women and girls, rebuilding livelihoods after major natural disasters, the inclusion of disabled people and strengthening community-based democracy and governance. While at One World Action, he became involved in the Dalit movement, and visited a community in Dhaka with two open pit toilets for 200 people: an experience he has never forgotten. He has an MSc in Information Management, has served on various Boards of NGOs and other public bodies, including as Chair, and is a qualified professional coach. He was elected to the Board of BOND, and was co-founder of Progressive Development. He has visited 50 countries, mostly for work, lived in Manila and Bangkok, and has driven across the Sahara Desert. The oppression of the Dalit people is something he is committed to ending, and he believes DSN UK has a vital role to play.
Danguole Kleinaityte, Co-ordinator
Danguole (Danni) Kleinaityte joined Dalit Solidarity Network UK in 2015, when she was completing her Masters in Understanding and Securing Human Rights at the University of London. Before then, Danni managed homelessness and learning disabilities projects in London, and volunteered at various international development projects in India, Albania and Mozambique. Danni also has a Bachelor's degree in International Development with International Relations. Before going on Maternity Leave, Danni worked with International Dalit Solidarity Network, including as United Nations Advocacy Officer. She is currently the UK Co-ordinator.
Patrons
Singh Bahal
Rob Marris
Dr Aidan McQuade
Jean Lambert
Professor Mary Grey
Dr Vincent Manoharan
John Montagu, Earl of Sandwich
Partners and Supporters
| | | |
| --- | --- | --- |
| The Farthing Trust | The Wyndham Charitable Trust | St Clare and St Francis Trust |