Who We Are
Formed in 1998, Dalit Solidarity Network brings together individuals and organisations concerned about the continued violation of human rights as a result of caste-based discrimination. Registering as an official charity in 2003, Dalit Solidarity Network UK continues to grow as an effective campaigning and advocacy organisation, working on the issue of caste discrimination in Great Britain and being an active player in the global movement.
Our members include individuals, development agencies, trade unions, journalists and academics, and we are fortunate to have the support of other human rights organisations, with whom we work closely. Based within the offices of Anti-Slavery International in London, our team consists of the Director, Meena Varma, and two part-time members of staff. Our Honorary Chair, Jeremy Corbyn MP leads a dedicated group of highly influential Trustees and Patrons.
With a worldwide rise in the movement to stamp out caste-based discrimination, DSN-UK is one of the members of the International Dalit Solidarity Network (IDSN), which focuses on highlighting the issues on the global stage, including at the European Union and United Nations.
Honorary Chair, Jeremy Corbyn MP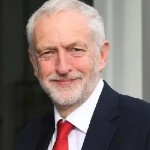 Jeremy has been the Member of Parliament for Islington North since 1983 and was the first Chair of the All-Party Parliamentary Group for Dalits. He is the former leader of the Labour Party and has been instrumental in raising important questions in relation to caste discrimination within Parliament. In his own words: 'This is an issue the Government and all those concerned about good community relations must address. Any discrimination, of whatever kind, is unacceptable and must be both legislated against and challenged by all appropriate means.
Our Trustees
Chair, Dr Corinne Lennox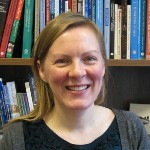 As the Senior Lecturer in Human Rights at the ICWS, Associate Director, HRC, School of Advanced Study, University of London, Corinne's research focuses on minority and indigenous rights protection, civil society mobilization and human rights and development. A human rights practitioner and trainer, she acts as a consultant for the UNDP, the UN Office of the High Commissioner for Human Rights, the UN Independent Expert on Minority Issues and the Swiss Government. The first President of the Essex Human Rights Alumni Association (EHRAA), she is also a member of the UK Network on Minority Groups and Human Rights and a Trustee of IDSN.
Vice-Chair, Tom Palakudiyil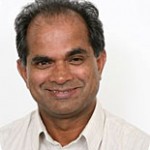 As the Head of the Asia region of WaterAid, Tom oversaw the charity's work in Bangladesh, India, Nepal and Pakistan. He was also the thematic lead person on sanitation in WaterAid, with over 15 years of experience in the development sector in India and South Asia. Previously he worked for Christian Aid, first as Country Director for India, and subsequently as Regional Manager for South Asia. Tom brings all this expertise to DSN-UK, where we have benefited enormously.
Bala Gnanapragasam, Trustee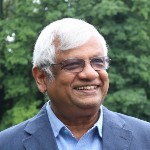 Bala was born in Sri Lanka and has over 20 years' professional experience in the international telecommunications sector, much of this at executive level at British Telecom, ECI Telecom, CTell Inc. and Interoute Telecommunications Ltd. Until 2010 he was Chairman of University Hospital Lewisham NHS Trust, a post which he held for eight years. He served two terms as an elected Labour councillor of the London Borough of Lewisham and represented Lewisham on the Inner London Education Authority. Bala has served on a number of charitable bodies, including Wesley House Cambridge, London Ecumenical Aids Trust, Age Exchange, Applecart, Methodist Relief and Development Fund, Change Alliance (India)and Christian Aid.
Prerna Tambay, Trustee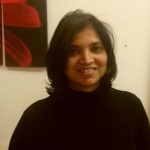 Dr Prerna Tambay is an Associate Professor for Bedfordshire University, as Course Director for MSc and MA International HRM Programmes, with a specialism in Future of work, Digitisation of HRM and People Analytics. Her research interest is in Modern Slavery, Employee Wellbeing, Digitisation and Ethics. She holds a PhD from London University, Birkbeck College, where her thesis examined the strike actions in British Higher Education and the mobilisation processes. She is passionate about finding solutions to women issues and using technology for social good.
Ramani Leathard, Trustee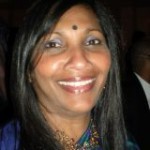 Originally from Sri Lanka, Ramani has been working for Christian Aid in the field of International Development for over 25 years in a number of roles. Currently the Regional Manager for South East Asia, she has also held the roles of Country Manager for Burma and Regional Communications Manager for Asia and the Middle East. Her experience in development includes programme strategy, advocacy and communications for Christian Aid's work in India, Israel/Palestine, Sri Lanka and Burma. When DSN-UK was initially set up, Ramani was the secretary and managed Christian Aid's grant to the network.
Treasurer, Dabir Ahmed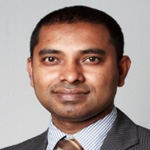 Dabir is a qualified Accountant and has extensive work experiences in accounting and finance. He is a Senior Lecturer (Accounting and Taxation) at Brunel University London, teaching Financial Reporting, Management Accounting and Taxation and researching on aspects related to Taxation and Housing policy in the UK. His pedagogic interests include E-learning in Accounting Education. He has worked as a Finance manager, Accountant, and business adviser in different industries such as education, retail, catering, and e-commerce. Presently, as a business consultant at Ultimate Accounting and Tax Solutions, my role mainly involves advising businesses on start-up, growth, financial compliance, cost management and taxation. Dabir is also Finance Director Brunel Hive (SME engagement platform for Brunel Business School); Business Consultant: Ultimate Accounting and Tax Solutions Limited; Visiting Faculty: Birkbeck, University of London; External Examiner: University of Greenwich and University of Law. Dabir is a Fellow of Chartered Certified Accountants (FCCA) and Member of Chartered Institute of Public Finance and Accountancy (CIPFA). I am also a fellow of the HEA and life time member of ITET Bangladesh (Institute of textile engineers and technologists).
Dinesh Kumar Pariyar, Trustee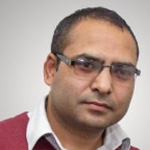 Dinesh Kumar Pariyar is a digital marketing advisor/director at Click2reach Ltd. Born and raised in a Dalit family in Kathmandu, Dinesh has contributed to the Dalit movement in Nepal and India. Dinesh was a full-time journalist and a multimedia producer before coming to The UK. He's now a freelancer and contributes articles to the Global Nepalese audience. He holds a bachelor's degree in Mass Communication and Journalism from Tribhuvan University in Nepal and a Master's degree in Business Administration from Anglia Ruskin University. He was awarded an 'Ambedkar trustee' in 2004 By Bharatiya Dalit Sahitya Academy – New Delhi. He likes to promote Dalit rights through a social media campaign.
Our Team
Gazala Shaikh, Director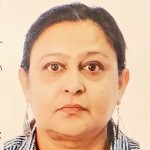 Gazala Shaikh has over two decades of experience in international humanitarian and development sector in South and Central Asia. Gazala spent a major part of her career working in different parts of India, starting with grass-roots action, going on to lead programmes and campaigns focusing on equitable development, social justice, access to natural resources, and gender-based development for most marginalized communities. While working at leadership positions with institutions like Development Alternatives, Centre for Environment Education and most recently with Mercy Corps in Tajikistan, she engaged extensively with a wide variety of stakeholders' including- government, policy makers, civil society institutions, media, influencers, and activist groups. She has led multi-cultural teams, managed large-scale programmes, anchored several coalitions, networks and platforms across countries and regions. Policy dialogue, capacity building, behavior change and policy communication, network and partnership development are her forte.
Gazala is a communication specialist by training with additional training in environment education, negotiation and conflict management and policy analysis and advocacy. In past she has served on inter-agency coordination working groups for migration and refugees in Tajikistan. Gazala was national co-chair for CANSA- India chapter (CANSA – Climate Action Network South Asia). Gazala is a LEAD (Leadership for Environment and Development) Fellow from Cohort 10.
Patrons
Singh Bahal
Rob Marris
Dr Aidan McQuade
Jean Lambert
Professor Mary Grey
Dr Vincent Manoharan
John Montagu, Earl of Sandwich
Partners and Supporters
| | | |
| --- | --- | --- |
| The Farthing Trust | The Wyndham Charitable Trust | St Clare and St Francis Trust |