Caste in the UK
It is estimated that nearly 4.5 million South Asians and other communities living in the UK belong to or are attributed to a caste. For some, caste is a form of association and group membership that affords social privileges, for example providing access to exclusive social networks and capital. For others, however, there are adverse consequences of being associated with particular castes, and they face discrimination and harassment because of it.
Caste-based discrimination takes many direct and indirect forms in Britain. Research by academics and community organisations has shown that discrimination based on inherited caste does exist in Great Britain – services or goods may be denied, rental accommodation withheld and complaints of bullying and harassment in the workplace remain unaddressed. The 'Caste discrimination and harassment in Great Britain' report commissioned by the UK government in 2010 confirmed the existence of caste discrimination in education, employment, health care, religious institutions and public spaces.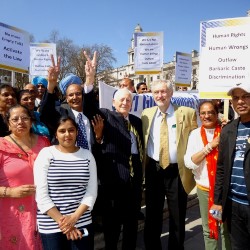 DSN-UK and other leading UK-based organisations and academics working on caste-based discrimination issues and part of the UK Pro Legislation Stakeholder Group (@CasteintheUK), have been pushing for the inclusion of 'caste' into the Equality Act 2010. In 2013 the government agreed to an amendment 'to provide for caste to be an aspect of race' under the Equality Act 2010. In March 2017 the long-awaited public consultation 'Caste in Great Britain and equality law' was announced.
The results of the Public Consultation were announced by Penny Mordaunt, then the Minister for Women and Equalities, on 23 July 2018, a day before the Summer Recess. The Government's response to the independent analysis (with over 16,000 responses) stated that the introduction of additional statutory protection in the Equality Act was unnecessary, and consequently that the duty to legislate will be repealed.
As it stands, there is no law expressively prohibiting caste-based discrimination in the UK, as the law, although on the statute books, was never implemented. The government states that the Employment Appeal Tribunal judgement in the Tirkey v. Chandhok case in 2014 shows that 'someone claiming caste discrimination may rely on the existing statutory remedy where they can show that their "caste" is related to their ethnic origin, which is itself an aspect of race discrimination in the Equality Act' (Penny Mordaunt, 23 July 2018). However, a number of challenges exist in pursuing justice that way (read the section below under Why are there not more legal cases?).
DSN-UK continues to campaign against caste-based discrimination in the UK and overseas and seeks ways to ensure that victims and potential victims of such discrimination can seek justice and protection under the law and by other methods.
Introducing 'caste' into the Equality Act 2010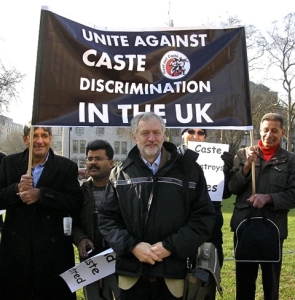 After years of protest and lobbying, the government agreed in April 2013 that it would impose a duty to include caste as an aspect of race in the Equality Act 2010. In July of the same year the government announced that it would consult on how the duty to add caste should be complied with. After years of delay and no enactment of the duty, that consultation was finally launched in March 2017. It no longer asked how the legislation should be implemented, but whether caste should be explicitly added to the Equality Act 2010 – a significantly different proposal. The fundamental question was: 'What is your preferred option to tackle caste discrimination – case law or legislative duty?'
The difference between case law and legislative duty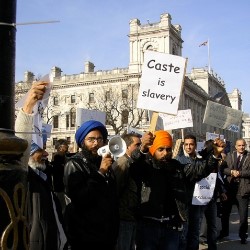 There is a significant difference between case law and legislative duty. Case law refers to legal principles and rules made and developed by judges in cases that they hear. Case law is also known as common law or judge-made law and is used to set a precedent. A precedent is a system whereby a statement of law, or a principle or rule used by the judge or judges to decide a case and which was the reason for their decision, must be followed in all later cases involving similar facts or issues. Judgements in the lowest courts do not establish binding precedents, but they must follow them if they have been established by higher courts. Decisions of the Supreme Court (the highest court) establish precedents that must be followed by lower courts in all future cases involving similar facts or issues, and can only be overruled by the Supreme Court itself. However, legislation can be passed which trumps judicial precedent.
Case law in practice
At present, case law does not provide sufficient protection for sufferers of caste-based discrimination in the UK, because there is no guarantee that courts will always interpret the Equality Act 2010 as extending to caste. To date, there has only been one case that has specifically referred to caste: Tirkey v. Chandhok – regarding an Indian woman of 'low caste' who was employed as a domestic worker in the UK between 2008 and 2012.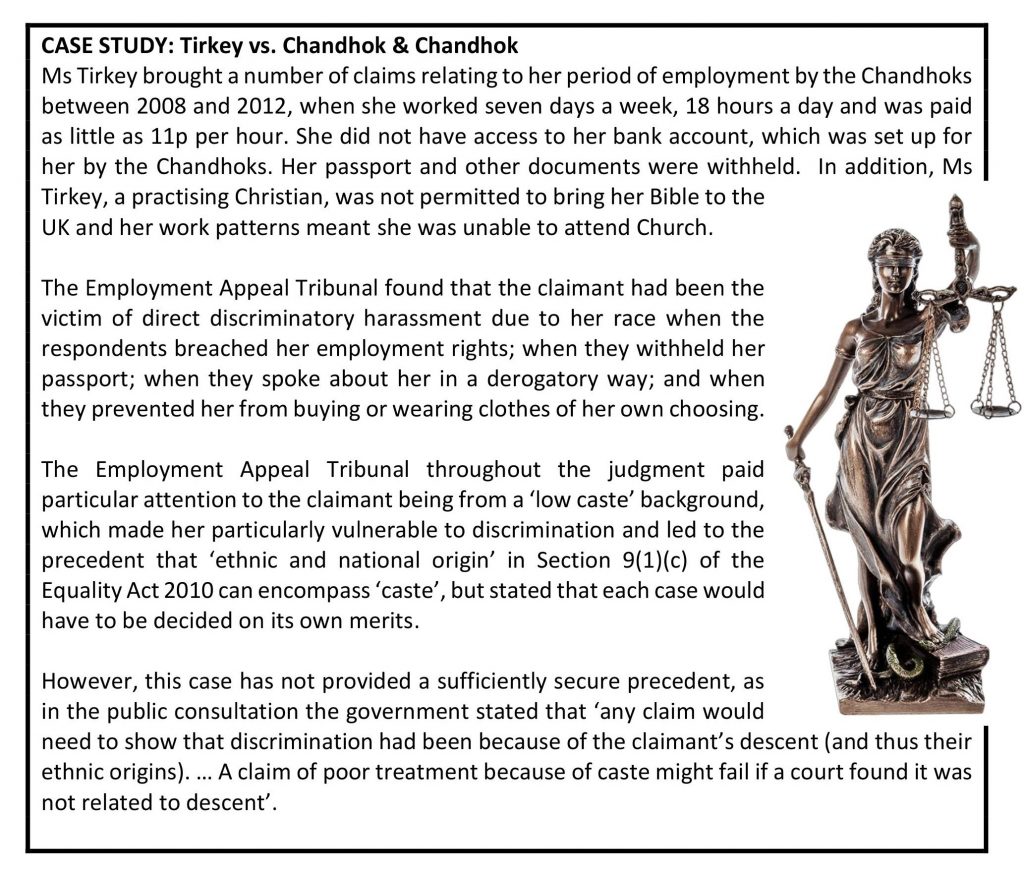 Why are there not more legal cases?
Caste-based discrimination is not expressly prohibited in UK law and therefore it is also unlikely to be addressed through other mechanisms, such as workplace grievance procedures, contributing to the impression that there is no legal basis for a complaint about it.
Sufferers may be reluctant to lodge complaints due to fear of revealing previously hidden identities, or to possible reprisals and community pressure against raising the 'caste issue'. Another fundamental factor is the monetary cost and time of bringing a discrimination claim. In the absence of clear and explicit mention of caste, more time is taken in establishing it as a ground of discrimination in the initial stages of a claim.
Why case law is not good enough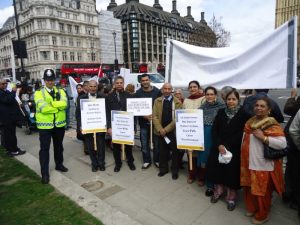 With only one precedent, there is no guarantee that case law will develop in the desired direction, or at all, to fully protect individuals who are affected by caste discrimination. If it was added to legislation, it would ensure that everyone was aware that caste-based discrimination is unacceptable.
Why 'caste' cannot be covered under the concept of ethnic origin?
Dalits and other castes have multiple and varying ethnic identities, including different languages, religions and cultures. Discrimination occurs both within and between ethnic groups and religions. Furthermore 'ethnic origins' may be interpreted in different ways. For example, in UK Equality law, Sikhs are considered an ethnic group, but Muslims, Christians, Jains and Hindus are not. If 'caste' were to be included in the Equality Act, it would remove confusion and doubt.
What next?
The Equality and Human Rights Commission has stated quite clearly that 'it is both necessary and desirable for the Government to implement section 9(5) of the Equality Act 2010 (the Act), in order to clarify that the Act's prohibition of race discrimination and harassment includes protection against discrimination and harassment based on "caste".'
The Minister for Women and Equalities at the time of the repeal's announcement, Penny Mordaunt MP, clearly stated that a public guidance document would be provided before the repeal could take place. At present, that document has not been published.
These guidelines are to ensure that caste discrimination does not take place and that 'Government's primary concern is to ensure that legal protection against caste discrimination is sufficient, appropriate and proportionate'.
DSN-UK will continue its work to ensure that victims and potential victims of caste-based discrimination are protected and able to seek justice.
UN Recommendations
Global Call Recommendation to End Caste Discrimination in the UK
Treaty Body Recommendations on Caste Discrimination in the UK
Universal Periodic Review and Caste Discrimination in the UK